TRA Connect - CrowdSourcing Maps
The availability and quality of modern telecommunications services are critical elements for the success of the Kingdom of Bahrain's economy. Mobile as well as fixed telecommunications services are heavily used by consumers and businesses, either located in Bahrain or visiting the Kingdom.
TRA released mobile apps for Android and iOS with the intention to provide consumers effective tools to check and report quality of their mobile and fixed connections as well as view coverage maps and results across different areas in Bahrain.
The apps can be download from the stores on the following links:
Consumers who install the apps can opt-in to the data collection initiate which will perform series of measurements from their phones and send to the TRA system for processing. There is no personal information processed and all information is aggregated across many devices to preserve privacy.
The apps and the crowdsourcing system has been developed by SpeedChecker, Irish based company which provides QoS and QoE crowdsourcing solutions for telecommunications regulators and operators.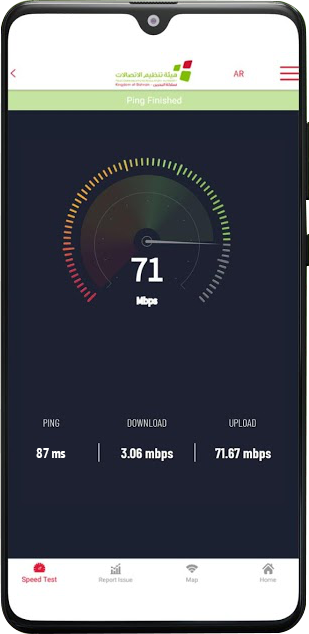 The objective of this initiative is to provide a real-world perspective on QoS by collecting and visualizing data from real user devices. The coverage maps and other results from TRAConnect apps are complemented with results from other apps provided by SpeedChecker to ensure over 10,000 unique devices are contributing crowdsourced quality of service data.
In the first half of 2020, TRA has collected:
Over 700,000 internet speed measurements
Over 500 million mobile coverage signal readings.
Over 30,000 YouTube video streaming tests
Over 45,000 of web browsing tests accessing sites such as Google, Facebook, Twitter or Instagram
For more information please check our measurement methodology document in PDF format below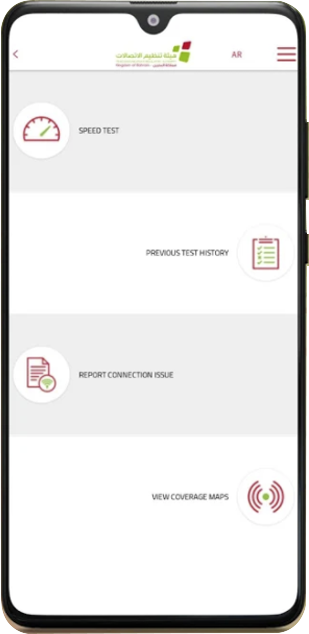 Let us put your result on the map